If you use Church Center with another Planning Center product, like Groups, you've probably noticed some differences in the way Registrations describes event visibility. We're all in the process of updating our options to be more consistent and easier to understand.
All of the same settings are still available, just with different names:
Everyone is now Published
Link Only is now an option for published events: Only accessible by direct link
Hidden is still Hidden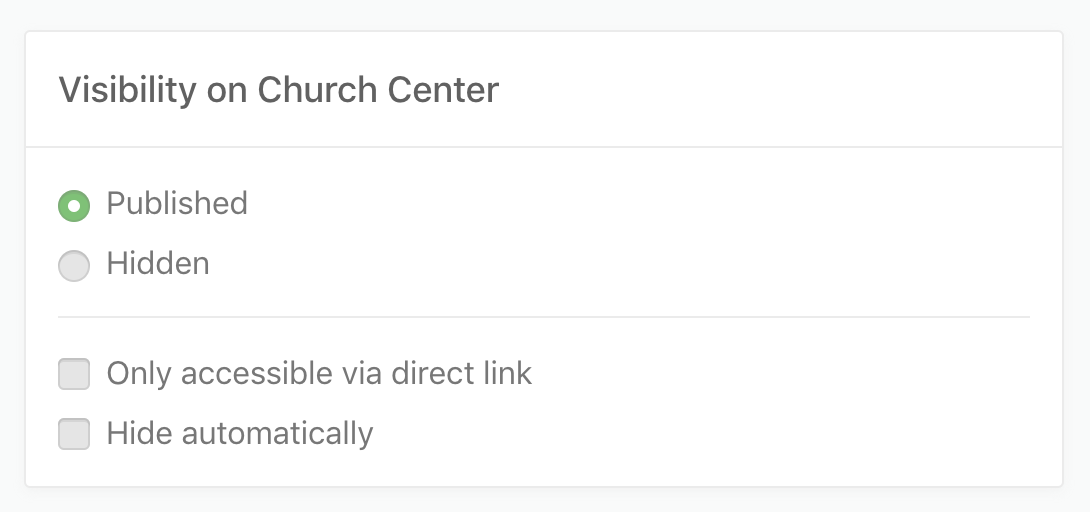 All of your existing event settings were migrated to these new options, so you shouldn't see any changes.