When you're coordinating a complex event, you need a robust sign-up process. But what about the events where you just need to know how many people are coming?
Now you can make it simple to sign up for your simplest events with simple signups!
When you create a new event, you'll see an option to collect simple signups:
Then, when people sign up, they can select a quantity for each available option and then enter their name and email. That's it!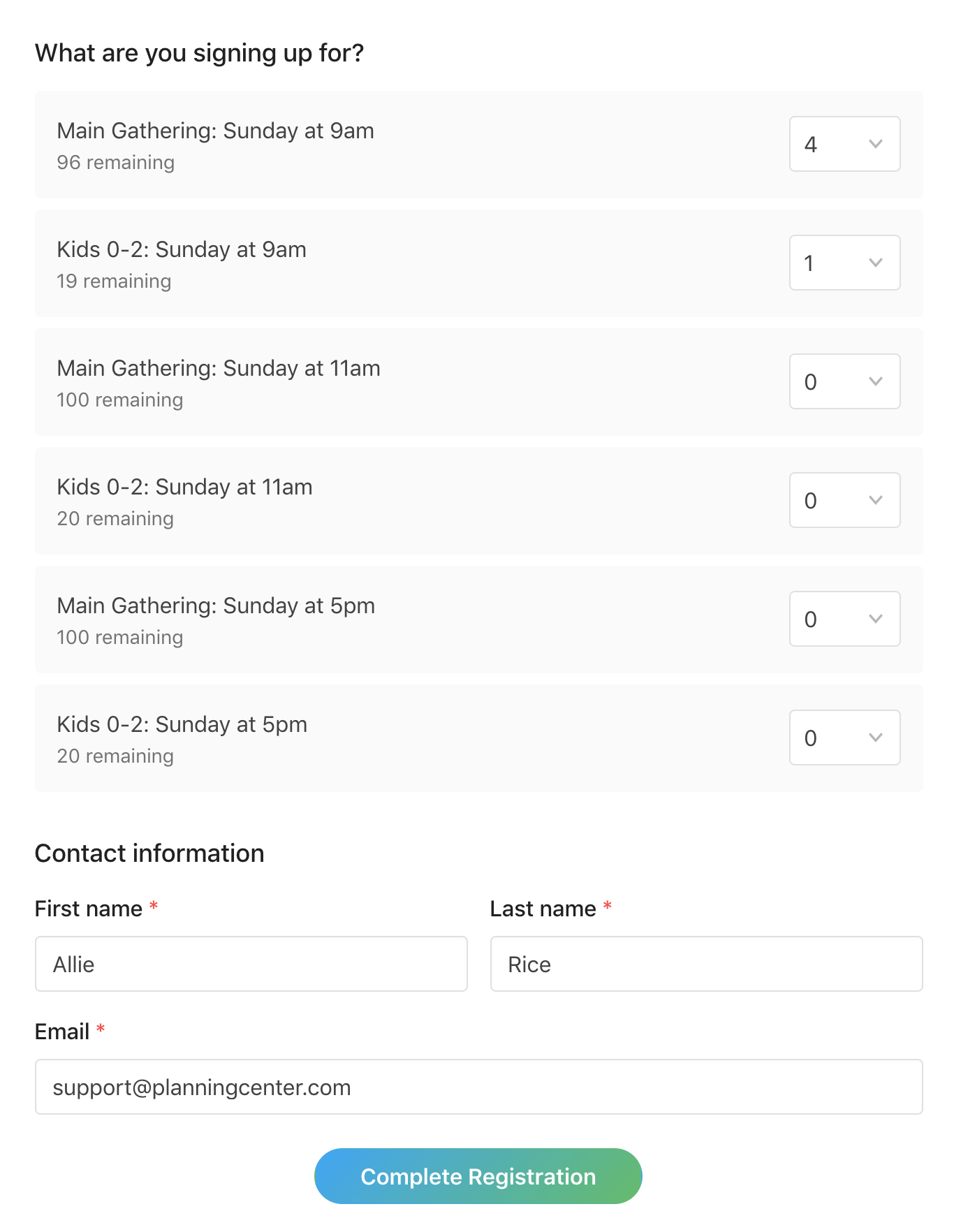 Events with simple signups currently have a very limited feature set — you cannot accept payments or use assignments yet, and because these events use a one-step signup process, questions and add-ons are not included — but we wanted to get simple signups into your hands right away to help you plan gatherings in a world reshaped by COVID-19.
With simple signups, you can make sure your gathering sizes are precise — and your congregation can sign up in seconds.
If your church isn't ready to start meeting again in person, you can use simple signups for your virtual events and quickly collect signups for your next online Bible study or 24-hour prayer vigil.
We have exciting plans for simple signups over the weeks and months to come. By the time we can gather regularly — for picnics and potlucks, recitals and retreats — we intend to have an expanded feature set in place to help you coordinate those events. Until then, we hope that this can be one more tool to help you and your congregation stay safe and stay connected.