In these unprecedented times, many events are moving online. A few weeks ago, we introduced physical locations for events — but now you can add online locations as well.
In event details, you'll now see an event location type of Online: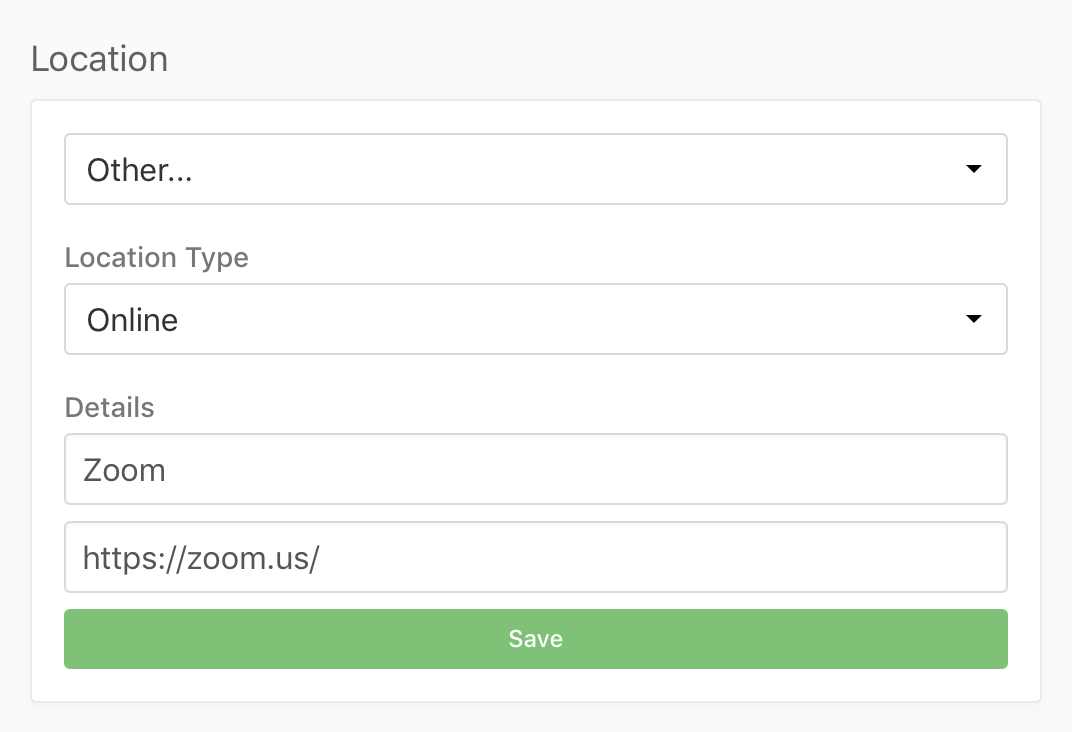 On the Church Center event page, it will be noted that the event location is online — but the link won't be shown unless the person viewing the event has already registered.
The location link will also be included in the confirmation email when someone signs up.