As we've added features to Registrations, we've expanded the payment details and offered different ways of issuing refunds. These additions were helpful, but it was time to bring better organization and flow to these experiences.
Starting today, payment details will look like this: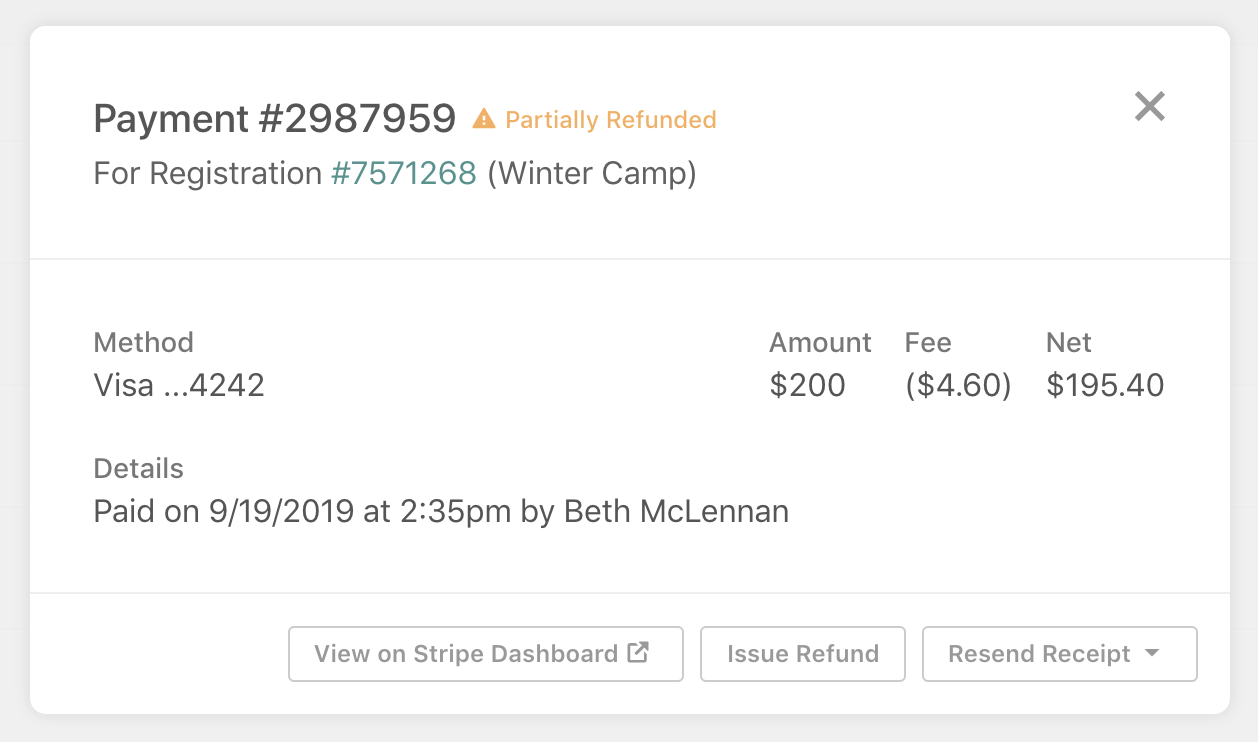 Most of the information shown here is the same, but we did add Stripe fees and a new net payment calculation to this view. We improved the organization of this information and clarified some indicators and buttons that were easy to miss before.
We also addressed some points of confusion when issuing refunds and made it so the experience of creating a refund is the same whether you initiate it from the payments list or from an individual registration.