In the settings for your signup, you can always include a custom confirmation message; that message is then included in the confirmation email that every person receives when they register. But what if there's information that only applies to a certain attendee type? Now you can set a custom confirmation message for each attendee type or selection!
In the settings for the attendee type, you'll now see a field for your custom message: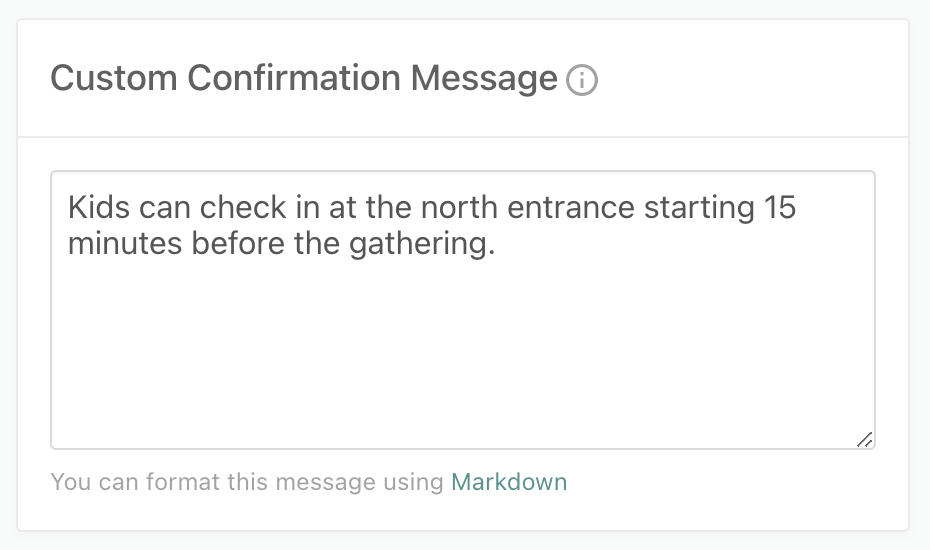 If you specify a general confirmation message for everyone, that will appear first, followed by the type-specific message. For example:
The text underlined in blue is provided to all registrants; the section below is only provided for those registered for the 4+ year olds attendee type.
If a single registration includes multiple attendees, each with a different type, all of the custom confirmation messages will be included, each with their own heading.